Brand
I love building and sharing the story of a brand with others. I've shaped the vision of many brands in my career. Here are a few I'm proud of.
ELEVATING HUMAN POTENTIAL WITH APPLIED AI
The inspiration for this AI brand plays on the principle of duality – the interaction of opposite yet connected forces. The relationship between humanity and technology (man and machine) is the basis of the story.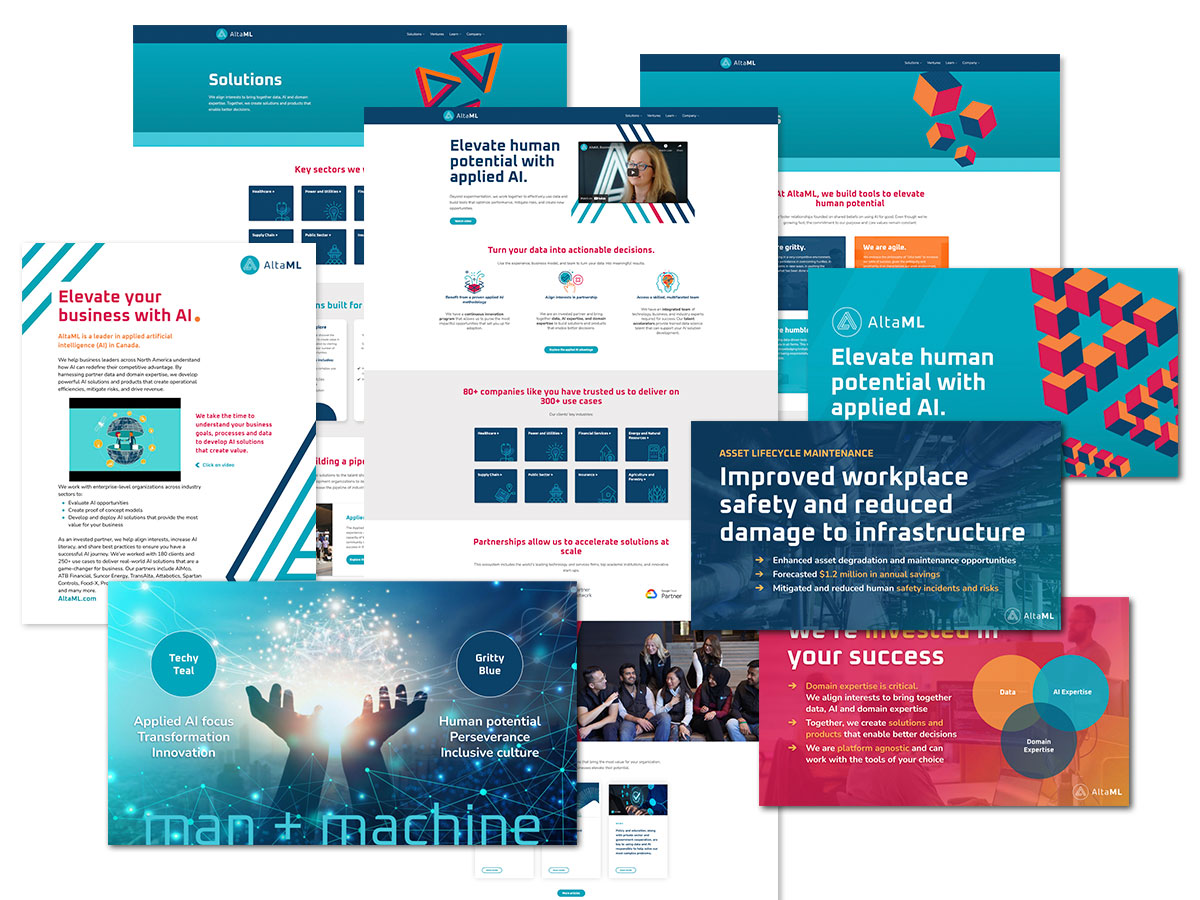 The integration of purpose, values, personality, voice, symbols, colours, and fonts were developed into a fully realized narrative. Self-serve tools and templates were created for ease of use.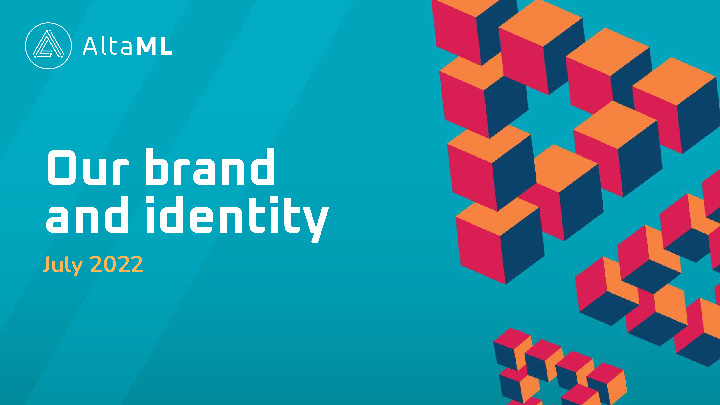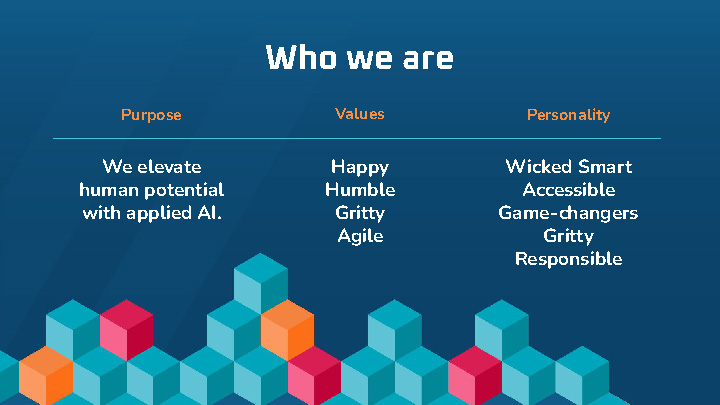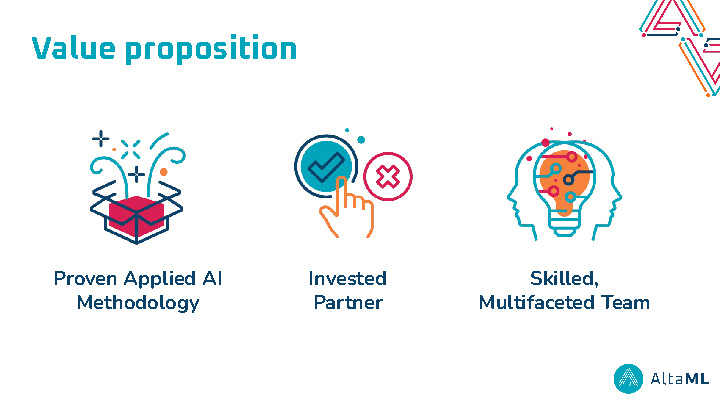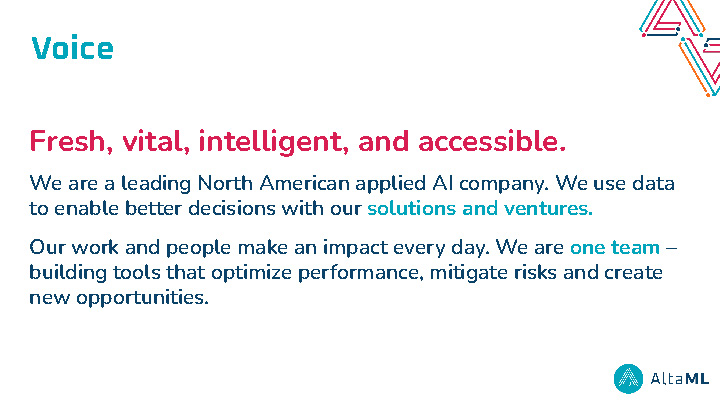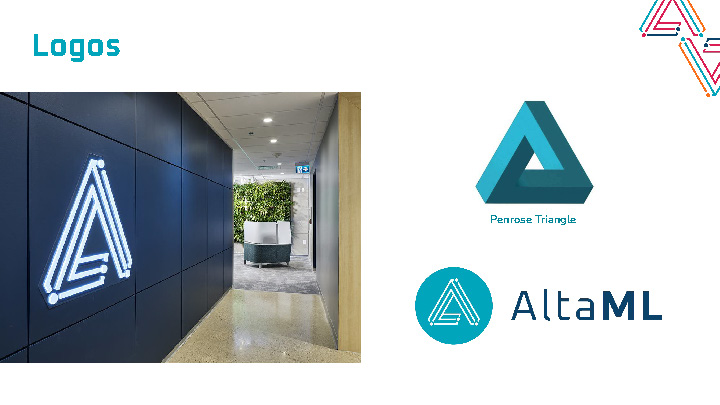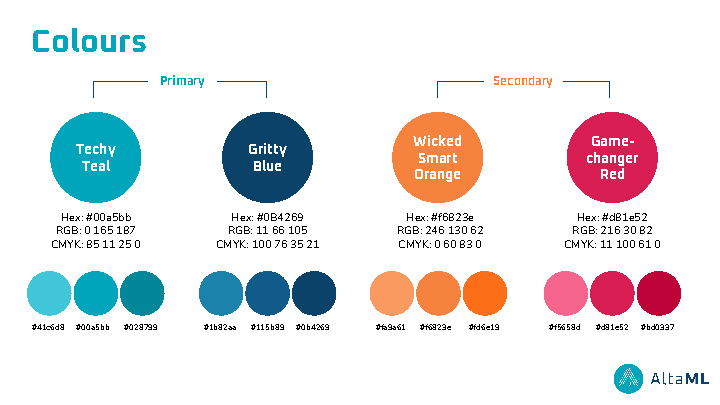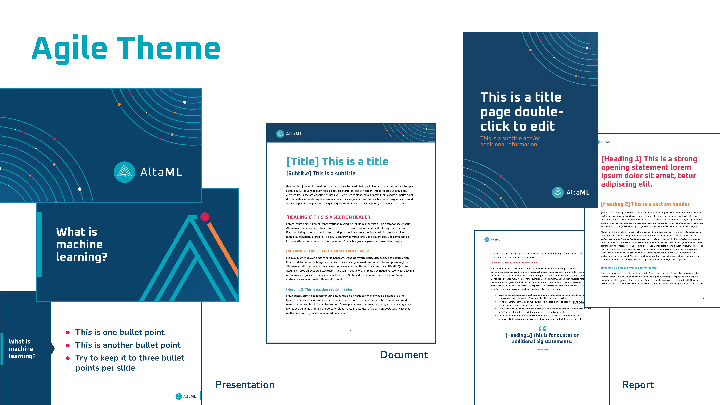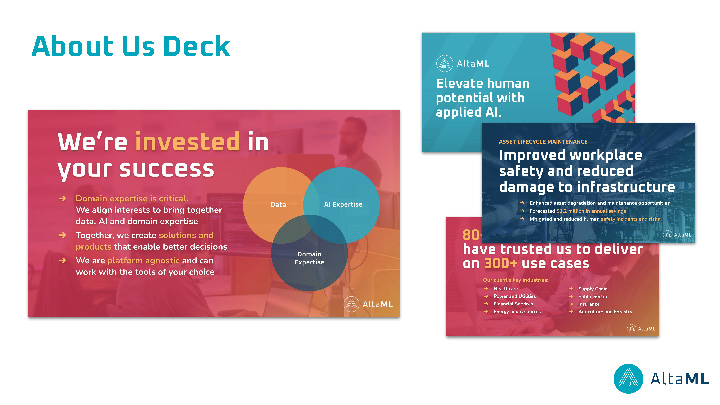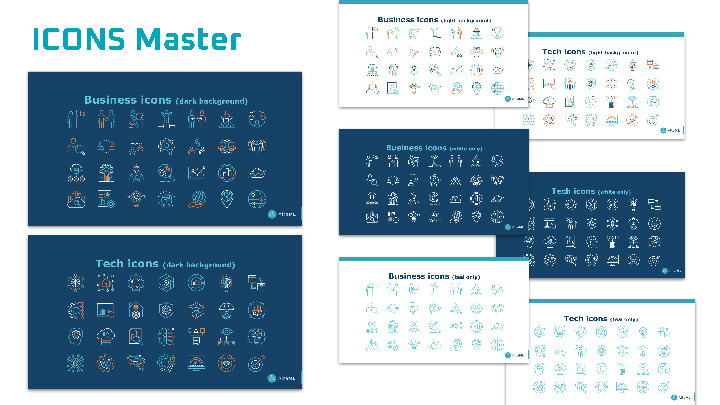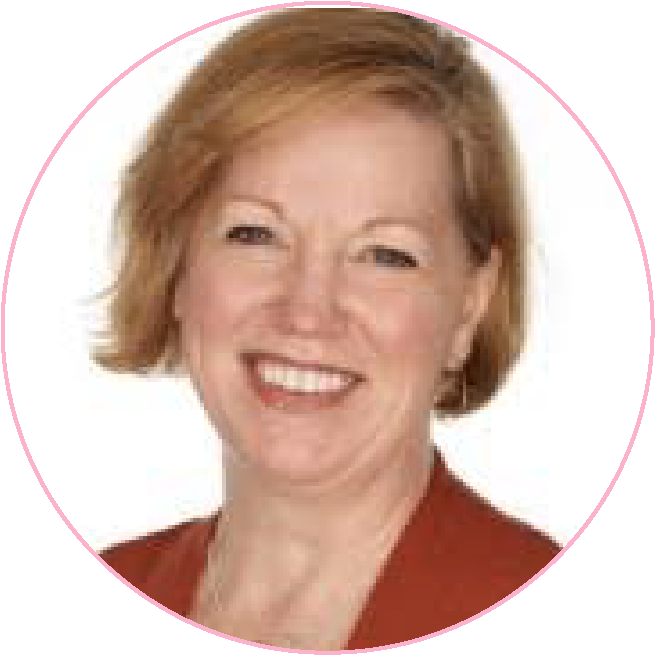 Kim Lawrence
Vice-President, Talent and Customer Experience (Ideon Technologies)
"Vishu brings the whole creative package to a marketing team: brilliant artistic vision and expression; expert-level technical skills; understanding of the power of listening and approaching a challenge with the business outcome in mind; respect for brand architecture and logic; a natural ability to engage clients; unwavering integrity; and a fastidious manner of managing files and process. We worked together for many years inside a complex brand structure, but she always found ways to make new projects feel fresh and compelling and infused our brand with originality as the organization evolved around us.

She challenged herself daily and led a team of high-performing creative pros. Vishu has high standards and invests a lot of herself into her roles, taking a particular interest in developing all aspects of brand culture – from first impressions, to physical surroundings, to the feeling a brand should inspire before you ever read a single word."
INNOVATING FOR A BRIGHTER FUTURE
The university brand is rooted in the entrepreneurial spirit, embodying the principles of discovery, determination, and community. A warm, vibrant palette symbolizes the connection between the heart and mind.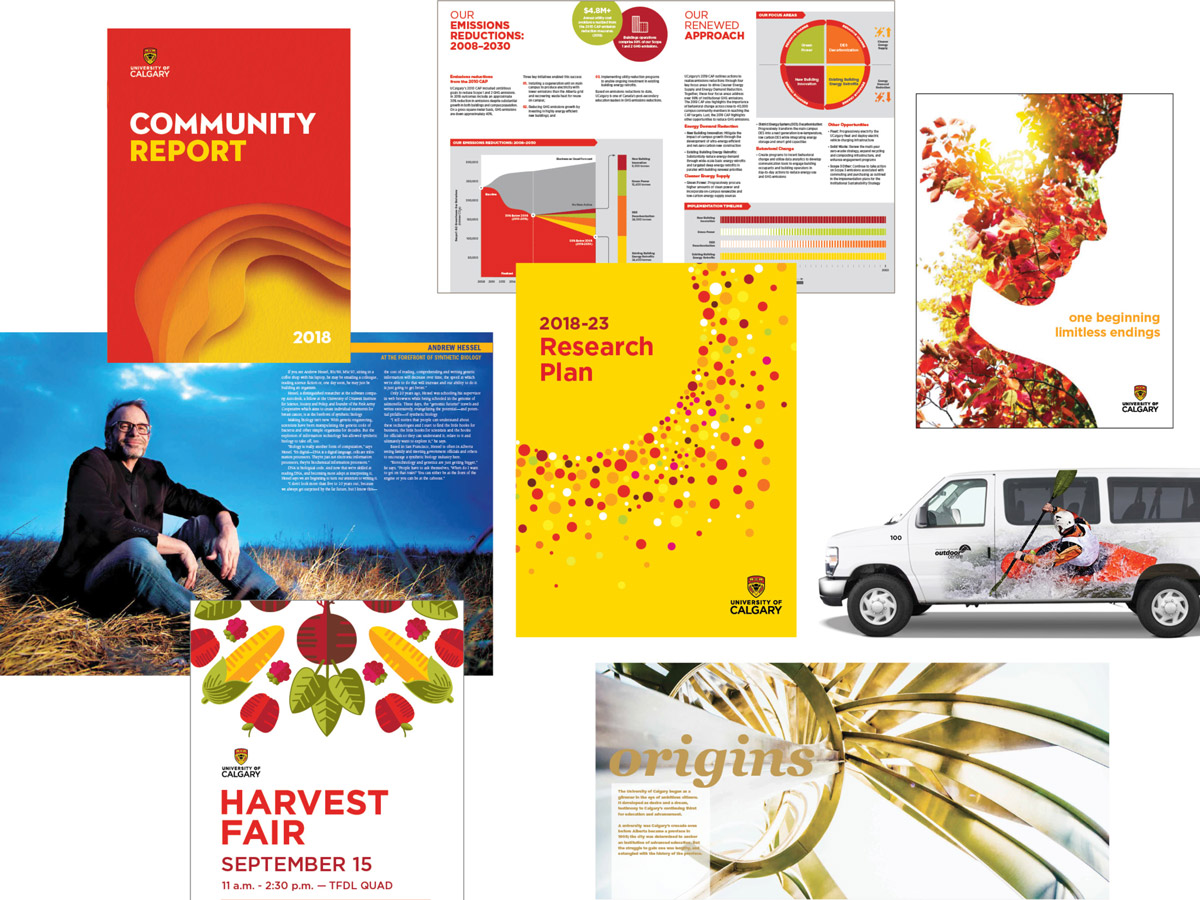 This complex and diverse brand with multiple stakeholders, required a comprehensive standards system, complete with templates, education, and resources.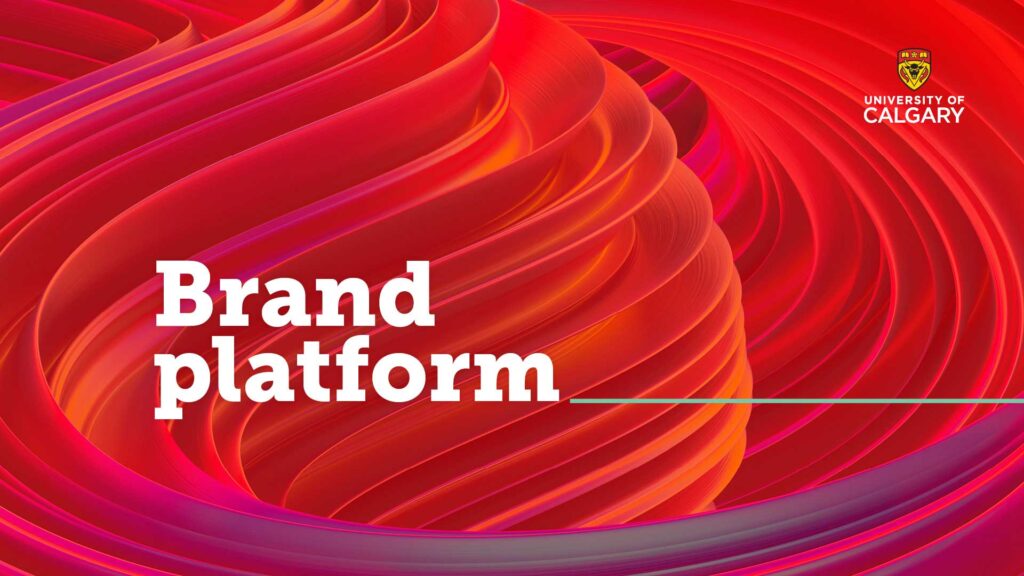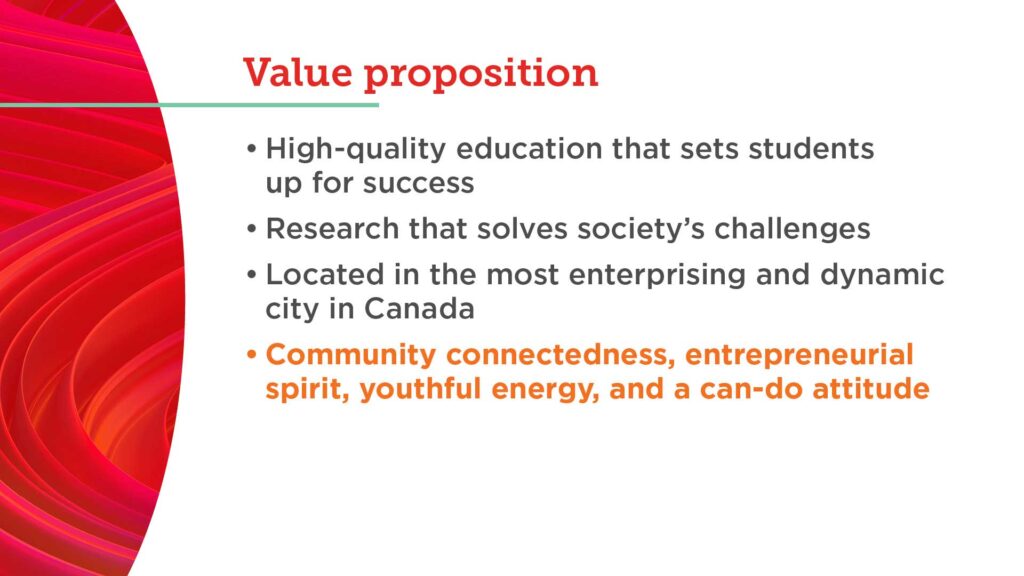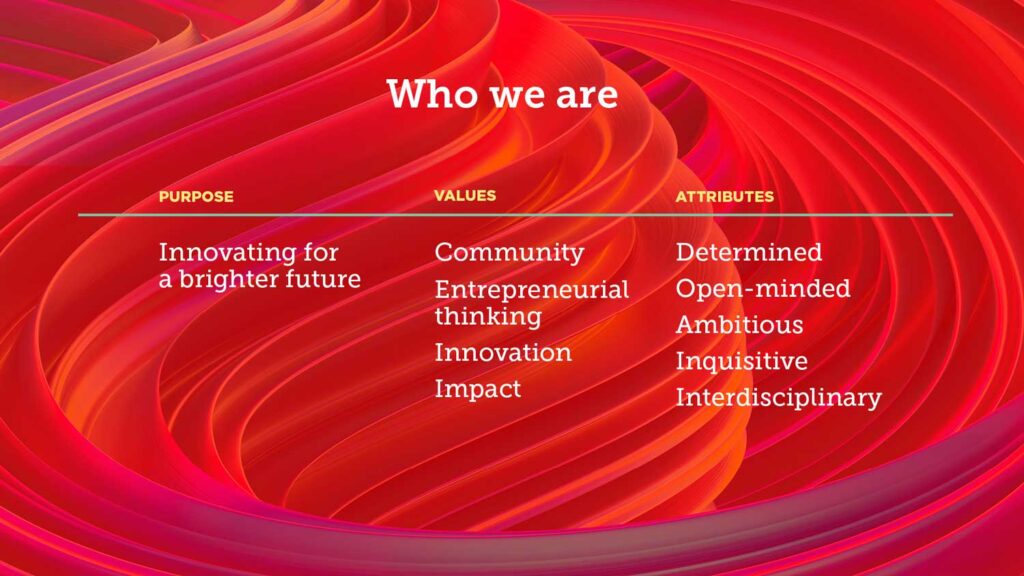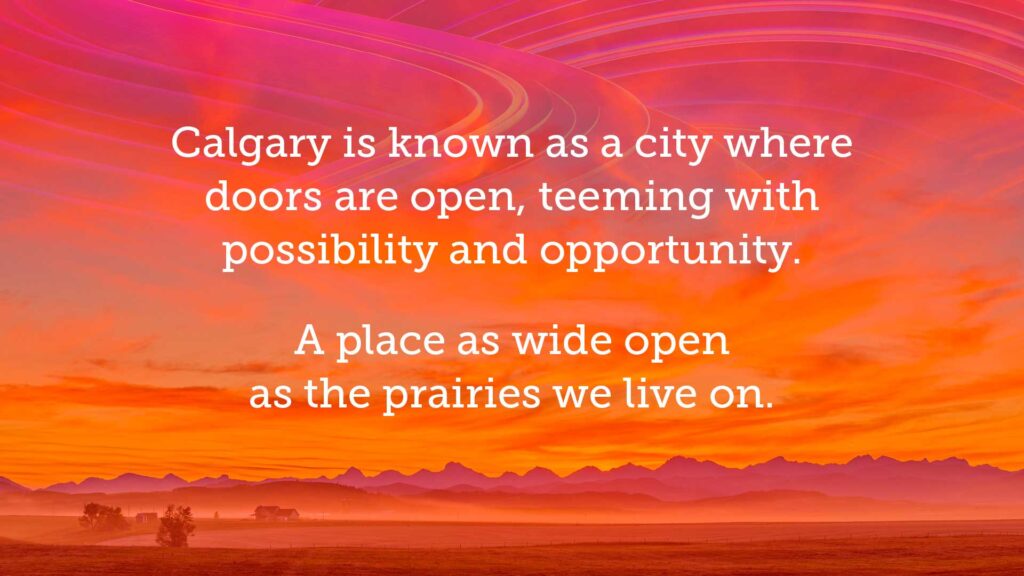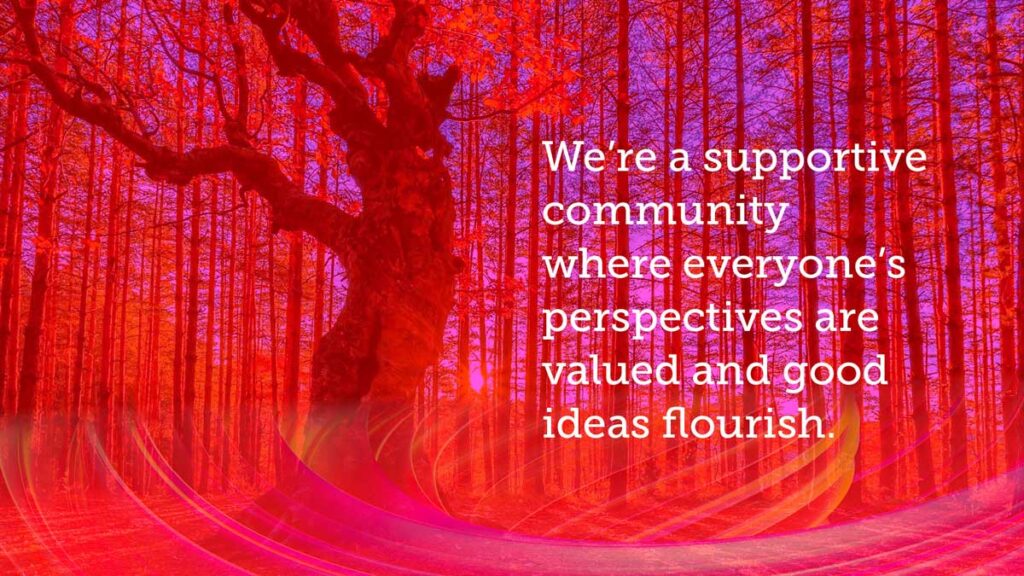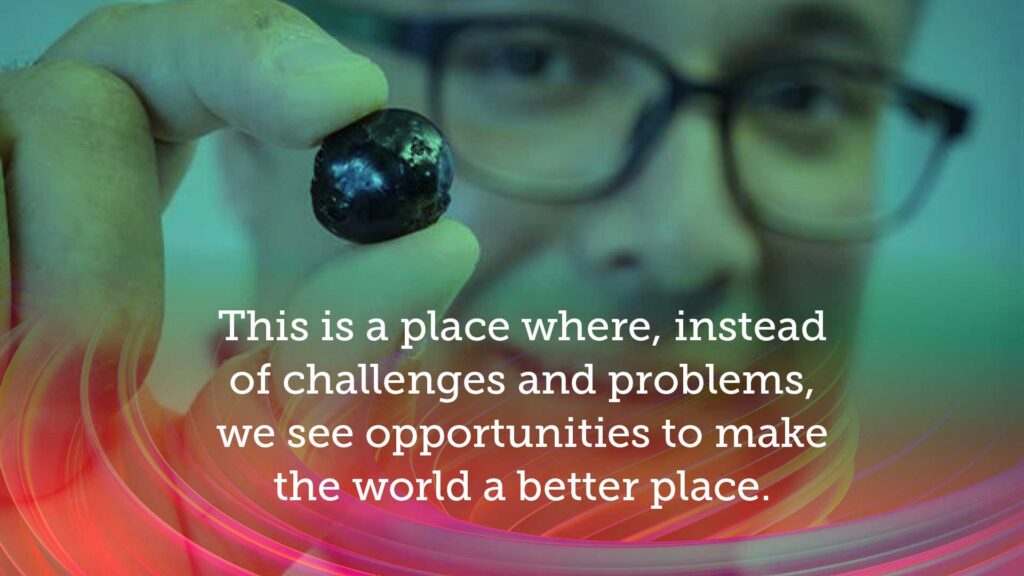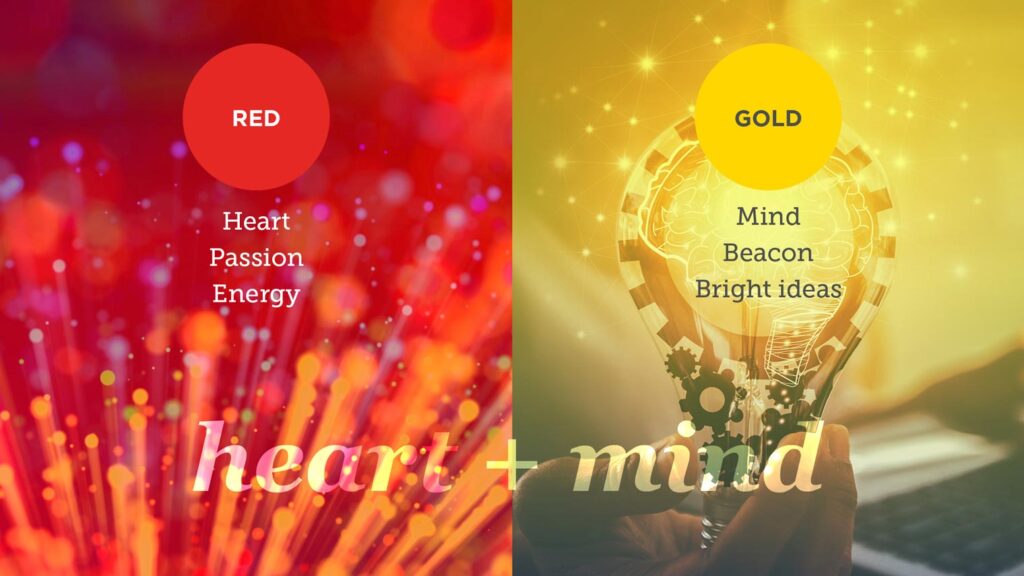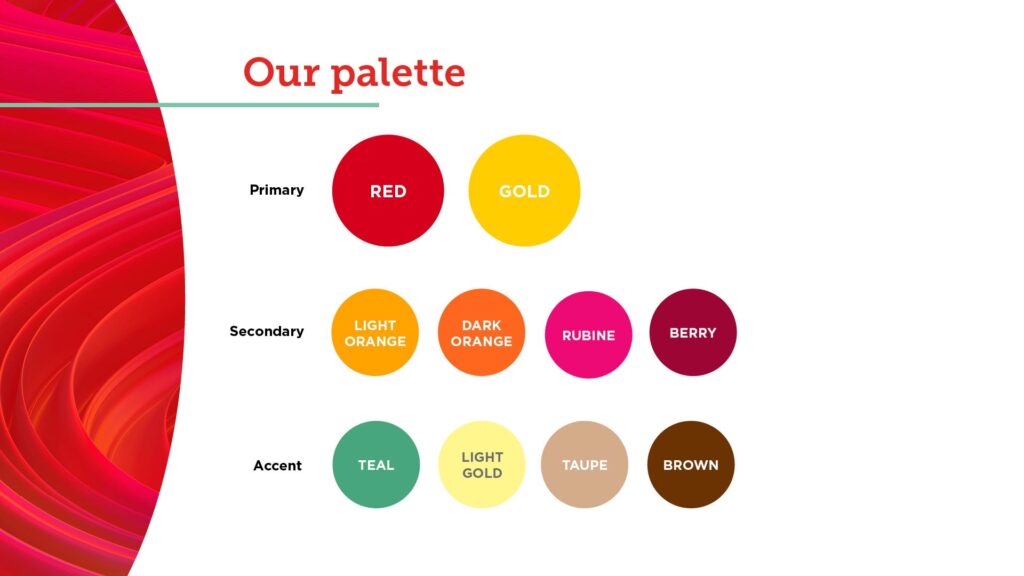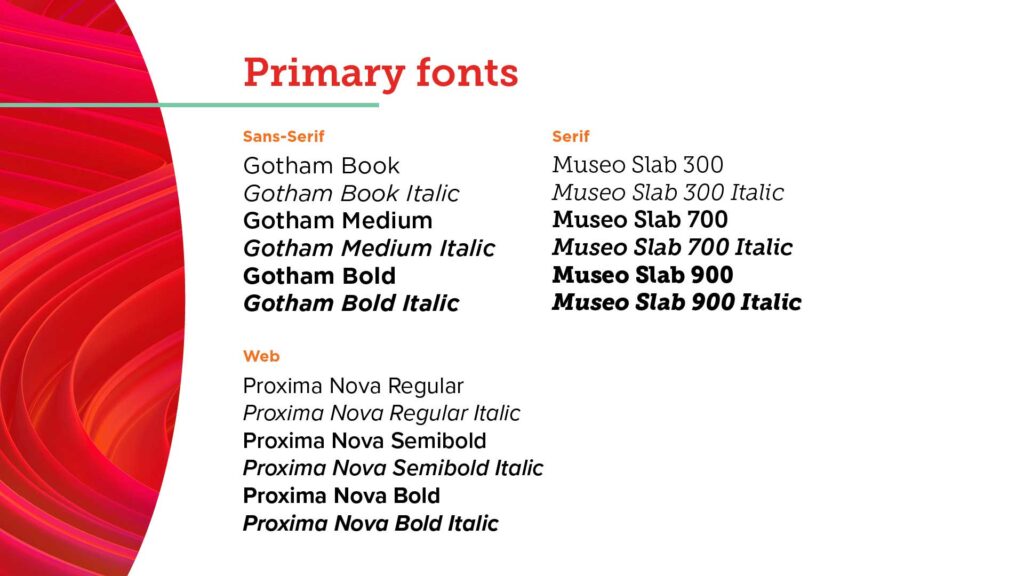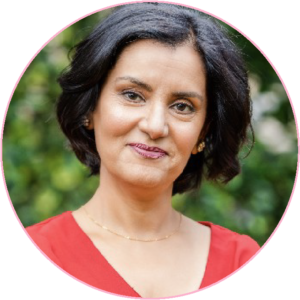 Anju-Visen Singh
Vice-President of Marketing
(Benevity)
"Vishu is an amazing creative and brand leader. She brings together creativity, strategy, organization and process together in a way I have never seen before. She inspires her team and helps them achieve and grow while delivering on the most important needs for the business. The output from her team is nothing short of spectacular. Her advocacy for the brand both internally and as it impacts culture and experience, as well as externally through the work she and her team delivers helps advance the brand in every sphere. She is a lifelong learner and always brings thoughtful ideas and input into all marketing conversations. Her recent experience as a marketing leader has further expanded her skill set and span."
POWERING INDUSTRIAL OPERATIONS WITH AI
This software solutions brand was inspired by an image of the earth taken by the Apollo 17 crew on their way to the moon in 1972. "The Blue Marble" was a marvel, hanging in the vastness of space. Similarly, AI will revolutionize the industry.

Several brand deliverables including guidelines, templates, company launch materials, product collateral, and website were developed.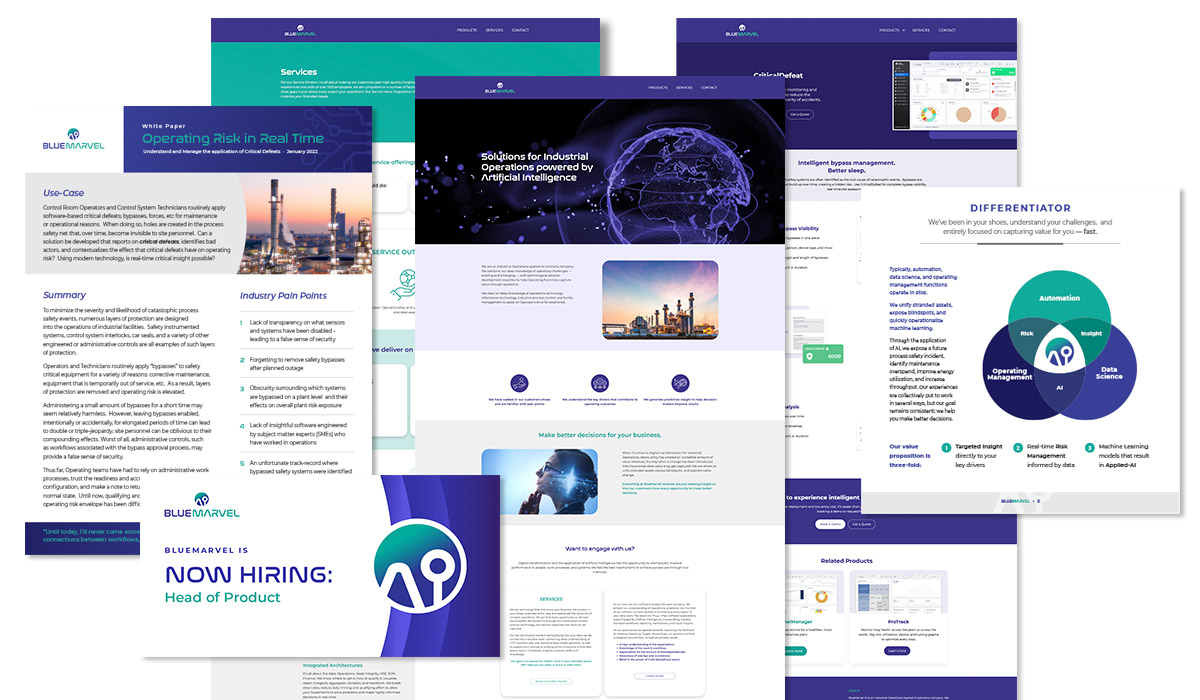 ADVANCING ACCESS TO JUSTICE
The inspiration for this AI brand draws from "jurisprudence", meaning the science of law, and "sage", representing wisdom and knowledge. These inclusive products allow users to search and synthesize complex legal information with AI.

Several brand deliverables including guidelines, templates, landing page, and social graphics were developed.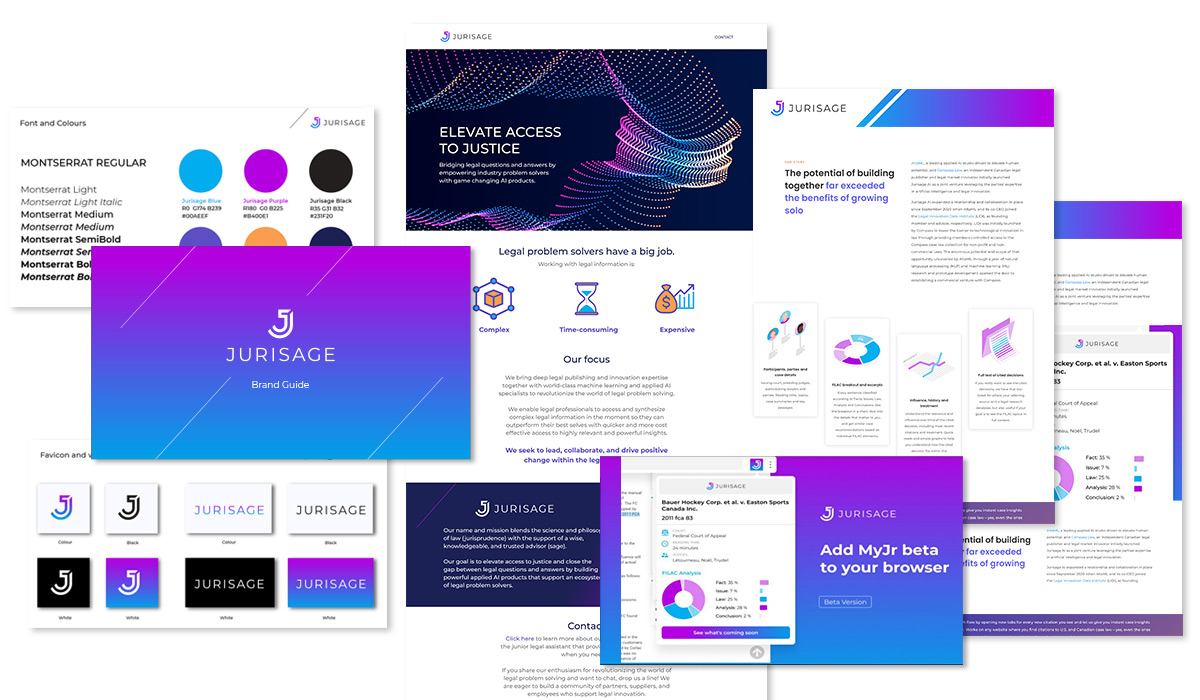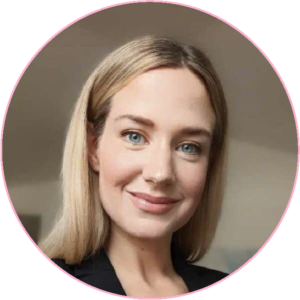 Deanna Brousseau
Director, Talent Recruitment
(AltaML)
"It has been incredible to witness Vishu's creative genius. As a recruitment professional, I was instantly drawn to her background and passion to be part of purpose-driven organizations. If you need someone to bring in original ideas, efficient structures and processes as well as someone who will challenge the norm – Vishu is your person. Not only is Vishu an absolute blast to work with, she is a true visionary and leader in the creative field."
CULTIVATING LOVE WITH LANDSCAPING
A special brand inspired by the symbolism of the cherry tree, representing renewal, love, friendship, and life. A full package of logos, uniforms, fleet graphics, signage, and web design was created for this landscape construction company.