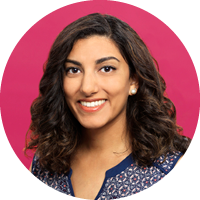 "The future belongs to those who believe in the beauty of their dreams."
– Eleanor Roosevelt
---
We're all builders, creators, instigators… and dreamers. I've learned to face every obstacle with creativity; to fulfill my purpose by trusting my instincts; and to tread with confidence, one foot in front of the other.
---
Interests and achievements
#shemeets mentor (February 2020): mentored female entrepreneurs and women of colour, encouraging them find their voice.
Wine and Design panelist (Nov. 2019): shared the value of brand, interior design and architecture in influencing behaviour.
Program Advisory Committee, Alberta University of the Arts (Nov. 2019): provided industry expertise to help shape future programming at AUArts.
Design workshop (October 2018): delivered design workshop to students at the Werklund School of Education.
Guest speaker at Centre for Art and Technology, Kelowna (October 2018): presented on design, in-house teams and branding.
SCRUM Master training (Sept. 2018): completed course.
RGD In-house Design webinar panelist (June 2018): spoke on "What makes a successful in-house brand?"
ULead certificate (2015): completed one-year leadership course.
Brand immersion in Qatar (2014): travelled to Qatar to share brand insights with the UCalgary marketing team based in Doha.
---
Conferences
CAMP Festival, October 2019
The Art of Leadership for Women, April 2019
The Art of Leadership for Women, October 2017
The Gathering, February 2017
Council for Advancement and Support of Education Conference, Feb. 2016
Council for Advancement and Support of Education Conference, Feb. 2014

---
Awards
2019 RGD Award of Excellence for "We are UCalgary" brand video (Registered Graphic Designers of Canada)
2019 CASE Award for UCalgary Community Report design (Council for Advancement and Support of Education)
2019 CASE Award for UCalgary National Awareness Program campaign illustrations
2018 CASE Award for UCalgary for Stampede parade float
2016 Canadian Printing Award for The Age of Audacity publication
2016 Stampede Parade Award for Best Business or Non-Profit Float
2016 Stampede Parade Award for Most Creative Float
2013 AMPA Award for Swerve's "Double Take" photo essay (Alberta Magazine Publishers Association)

---